Delano - Crescent
Delano - Crescent
Fiber:
Evision66 Pet Protect - Nylon
---
Specifications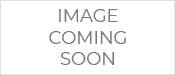 Delano is residential patterned carpet from Dixie Home that is made of 100% Evision66 Solution Dyed BCF nylon 6,6. This carpet offers outstanding fade resistance, superlative stain resistance, and excellent colorfastness.To get the full benefits of Evision66 Pet Protect carpet, you must purchase the Evision66 carpet pad.
Prices listed are cut prices. Roll prices may be up to $1.25 per square yard less. Call or request a quote today to see if your order qualifies. Most orders over 166 square yards qualify for roll prices. Short rolls of random sizes may also be available which qualify for roll prices.
Carpet Express recommends a floorcovering professional to determine the amount of flooring you should purchase. Computer screen colors may vary from actual material. Please view actual samples to ensure your satisfaction.
Specifications
Dixie Home Style Name:
Delano
Color Name:
Crescent
nPile Height:
14/32" x 13/32"
nWidth:
12 Feet
nStyle Type:
Cut/Loop
nPrimary Back:
Polypropylene
nSecondary Back:
Action Bac
nDye Method:
Solution
nPattern Repeat:
Random
nPar Rating:
3.0
nDensity:
2817
nYarn Twist:
5.5 x 5.5
nFiber:
100% Evision66? Solution Dyed BCF nylon 6,6
nWarranty
nStain Resistance:
Evision66? Lifetime Stain Resistance Limited Warranty
nSoil Resistance:
Evision66? Lifetime Soil Resistance Limited Warranty
nTexture Retention:
Evision66? 15 Year Texture Retention Limited Warranty
nAbrasive Wear:
Evision66? 15 Year Abrasive Wear Limited Warranty
nAnti-Static:
Evision66? Lifetime Anti-Static Limited Warranty
Features
Evision66 Pet Protect
Green Label Plus
Made in America
Pet-Friendly
Stain-Resistant
---
Carpet Express has a perfect 5 star rating on TrustPilot!
---