Carpet - Discount Carpet Prices on America's Most Trusted Brands
Easy to Install. Easy to Clean.
EasyLiving Luxury Carpet Tile is an exciting new product that is perfect for today's DIY enthusiasts. No more bulky carpet rolls or expensive equipment, and each tile is easily removed for cleaning in the laundry! EasyLiving LCT recreates the seemless look of traditional wall-to-wall carpet.
Machine Washable Carpet
Easy Living LCT "Luxury Carpet Tile" can be machine washed upto 3 times and still look as new. Any accidents or soiling can be removed by washing the tile(s) in your washing machine.
Easy Installation = Big Savings
Easy Living LCT is competitively priced and so easy to install so you can save 35%-40% versus a traditional carpet installation. Great for your budget! EasyLiving LCTs are 24"x40" and come 6 tiles in a box. The box weighs 20 lbs and is easy to handle and fits in most car trunks. Much easier than those huge heavy carpet rolls.
Pet Proof
Since Easy Living LCTs are made with innovative soft yarns of the latest generation, your carpet is Stainproof, Fade Resistant and Soilproof. Great for households with pets and kids.
Frixion Pad
FriXion Pads® stick and grab solidly to the back of the tiles you do not need any glue or tack strips to install your new Luxury Carpet Tiles. This makes for a very easy installation that anyone can do.
Attached Pad
EasyLiving LCT comes with a high quality durable attached pad for great underfoot comfort.
No items currently available, please check back periodically, or try a different search.

If you need help locating a product please call us at 800-922-5582.
Can we help with your project? Our sales staff is standing by to help with your project. Call 800-922-5582or request quotes and samples from our online catalog below.
Dalton, Georgia is known as the "Carpet Capital of the World" because factories in our thriving city produce 90% of the world's carpet. Dalton is the place to be, so that's where we are, working hard to get you rock-bottom prices on quality floors. Check out the amazing collection of easy-to-clean carpets that we have to choose from!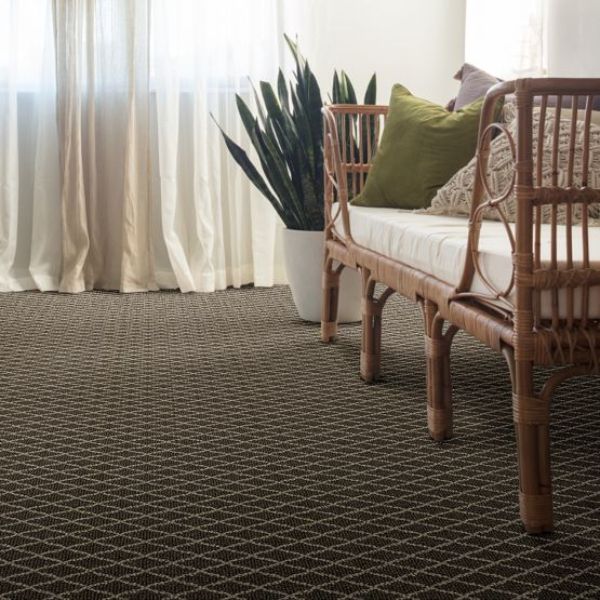 Discount Prices
New flooring for your home is affordable! Start scrolling and you'll quickly be amazed by the gorgeous, quality collections we offer at unbelievably low prices. At CarpetExpress.com, customers can expect great prices on stain resistant styles that local stores and even Home Depot and Lowes can't compete with. With discount styles starting at just $0.65 per sq ft, you'll find something in our online store or showrooms even if you're on a tight budget.
Trusted Brands
Discount prices does not mean low-quality! We're not selling cheaply-made products that will fall apart within a few years. These are quality products that you can walk on and enjoy for many years.
We offer wholesale liquidation prices on brands like Dream Weaver, Shaw, Stanton, and Mohawk. Rest assured that we offer flooring that is built to last.
Ready for Some Amazing Carpet?
Get your wholesale carpet from a brand you can trust. With over 30 years in the business, we know our products and are dedicated to bringing you awesome floors and even more awesome prices. And don't worry, we won't leave you indecisively browsing, confused about our options, and trying to decide on the right type of carpet to fit your application.
Our knowledgeable staff is eager to help you pick out the exact style you're looking for — even if you don't quite know exactly what it is yourself! We also offer carpet installation for customers in the Northwest Georgia and Tennessee valley regions.
Buying new floors for your living room, bedroom, or office is easy when shopping at CarpetExpress.com! Give us a call at 1-800-922-5582 or request your samples from our online store to get started.
Dalton, Georgia is known as the "Carpet Capital of the World" because factories in our thriving city produce 90% of the world's carpet. Dalton is the place to be to sell carpet, so that's where we are, working hard to get you rock-bottom prices on quality carpeting. Check out the amazing collection of quality carpets that we have to choose from!
Variety of Styles and Colors
At Carpet Express, homeowners are not boxed into choosing from just a few styles of mediocre carpet. Instead, we offer a HUGE range of styles and colors that you can choose from.
Textured trackless is the most popular style of carpet. "Trackless carpet" shows fewer footprints and vacuum marks for a more sophisticated look. Looking for something soft under your bare feet? Our soft collections feels like walking on clouds.
We also stock carpet so tough it performs on in the most high traffic commercial applications. We also have practical indoor/outdoor carpet, sturdy commercial carpeting designed to stand up to heavy traffic, and patterned styles that will give your home a chic look. We even sell a line of animal print carpet that will take you on safari in an instant. No matter your color or style preference, you can find something at Carpet Express!
Carpet for Every Occasion
Installing the same style in every room in your home is not always practical. For one, different rooms may have a different needs that requires different flooring options. With all the options we offer you can even get the same style in different colors to tie together a common theme throughout the house, but match each room's décor.
Alternatively, if you want something for outdoors areas or are looking for reliable flooring for your business, you'll want something different. We offer durable and chic commercial collections for businesses that are easy on the wallet, starting at just $0.89 per square foot.