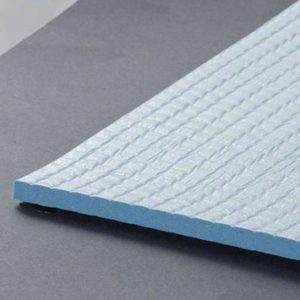 Polyurethane foam is the most common form of carpet pad that the flooring industry uses for residential applications. Polyurethane foam padding consists of three types: prime cushion, bonded foam, and frothed foam.
#1 – PRIME CUSHION
Prime cushion is made of non-recycled materials, also known as virgin materials. This type of pad ranges from very low density to high density. Prime foam is denser than the foam used in upholstery cushion.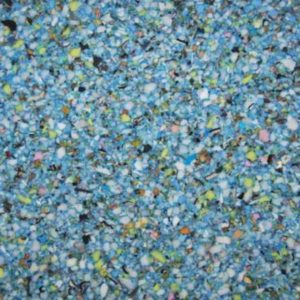 #2 – BONDED FOAM
Bonded foam also goes by the name rebond. Bonded polyurethane foam pad is made from scraps of various foams. The multi-color appearance makes bonded foam easy to distinguish from other pads. Bonded foam or rebond is the most common type of carpet padding used for residential applications.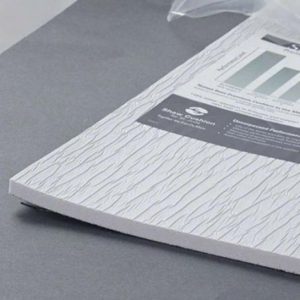 #3 – FROTHED FOAM
Frothed foam is quite dense because the air is pressed out of the foam when the pad is made. Frothed foam, such as visco-elastic foam, is made by keeping a weight on the foam so it is made into one density level instead of letting the foam expand and then be cut into different densities.
What is the right polyurethane carpet pad for my home?
The main thing to remember when buying carpet pad is comfort and performance. If you are installing berber carpet in your home, then you will need a thinner and denser carpet pad. If you are installing frieze or trackless carpet, then you can use a polyurethane carpet pad that is heavier in weight and has more cushion. Also, there are some polyurethane carpet pads with a moisture barrier, which is perfect for homes with children and pets.
Check out our prime cushion carpet padding.
See our selection of rebond (bonded foam) carpet padding.
View our selection of frothed foam carpet padding.
Check out all of our polyurethane foam carpet padding.