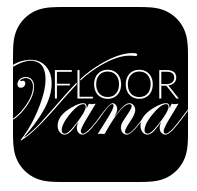 Shaw Floors digital and residential marketing group has created a new app called Floorvana. Floorvana is a color matching app that will help consumers capture and connect their inspiration with the perfect flooring for all of their rooms.
Floorvana was named from the term "nirvana" and a sense of "being in the perfect state." This app allows consumers to capture inspiration anywhere and transform it to the floor. The consumer can take an image of anything and update it to Floorvana, which will then filter through different color selections across all flooring categories. The consumer can create a color palette and browse products that they might want to use in their home or use to show other people as inspiration.
Floorvana is available for download on Android and iPhone.
Click here to see our selection of Shaw products.