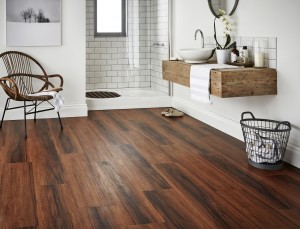 Karndean has expanded their collection of stylish wood designs by adding six new wood planks to their popular Karndean LooseLay range. The new designs are now available in the United States. The sophisticated hues feature popular pale oak tones, warm oak tones, fashionable rustics, and deep grays.
The new wood designs are inspired by nature's beauty, and the collection's new woods feature the light, blonde hues of Cambridge LLP113 to the striking, warm ginger tones of Burlington LLP110.  Karndean LooseLay is popular for its easy-to-install approach, and it is an innovative style of luxury vinyl flooring designed for homeowners, who are looking for a convenient and stylish flooring solution. In addition, the collection will feature 18 wood and 8 stone designs.
LooseLay is perfect for any space in the home, and this collection is available in large scale wood look planks (41.3″ x 9.85″) and tiles (19.7″ x 24″). The flooring is easy to install and it can be laid over most existing hard floors. The products are 100% recyclable , and it has a unique friction grip backing and increased dimensional stability, which secures the floor firmly in place. Karndean's LooseLay flooring can also reduce noise, which makes it a great choice for busy playrooms, bedrooms, and garages.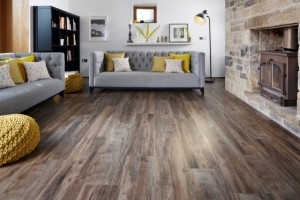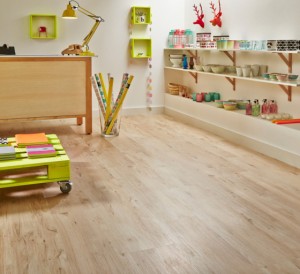 Click here to see our Karndean luxury vinyl products.