Taking care of the environment is one of the most important things we can do, and many of our carpet and hardwood manufacturers create environmentally friendly flooring. Shaw, Mohawk, Armstrong, and IndusParquet are just a few of the manufacturers who create products that help the environment.
Shaw Industries has many environmentally friendly products, which are Cradle to Cradle certified. Cradle to Cradle focuses on designing so that waste is never an option. Cradle to Cradle creates products that will be deconstructed and recycled back into their original materials over and over again. Here are some of Shaw's Cradle to Cradle certified products: Anso Type 6 Nylon fiber, Eco Solution Type 6 nylon fiber, EcoWorx carpet tile backing, EcoWorx Broadloom, EcoWorx Performance Broadloom backing, Zeftron Nylon fiber, and Epic hardwood.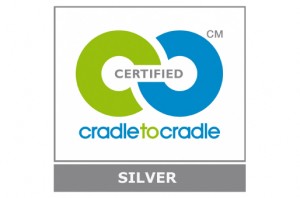 Anso nylon carpets are some of Shaw's most popular green products. All of the carpets and area rugs made from Anso nylon can be recycled at Shaw's Evergreen Nylon Recycling facility. Evergreen enables Shaw to recycle post-consumer carpet back into new carpet over and over again.
Click here to see our collection of Shaw Anso Nylon carpets.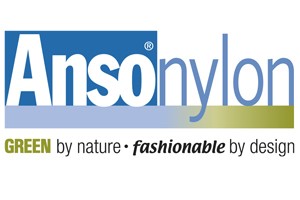 Another Shaw carpet fiber that helps the environment is the ClearTouch fiber. ClearTouch carpets are made of PET plastic from recycled soda and water bottles. ClearTouch carpets are very soft, and they also help reduce plastic bottle waste. ClearTouch PET carpets contain a minimum of 25% recycled content, and the ClearTouch Platinum carpets contain a minimum of 50% post-consumer recycled content.
Click here to see our collection of Shaw ClearTouch carpets.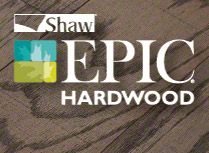 Another Shaw product that helps the environment is the Shaw Epic hardwood collection. This engineered hardwood uses 50% less newly harvested wood than conventional engineered flooring.
Click here to read more about Shaw Epic hardwood.
Mohawk SmartStrand carpets are also green products. The SmartStrand fiber is made in part with annually renewable plant-based materials that minimize the usage of limited natural resources. Using renewable plant-based materials allows Mohawk to reduce energy consumption. SmartStrand carpets are durable, beautiful, and beneficial to the environment.
Click here to see our collection of Mohawk SmartStrand carpets.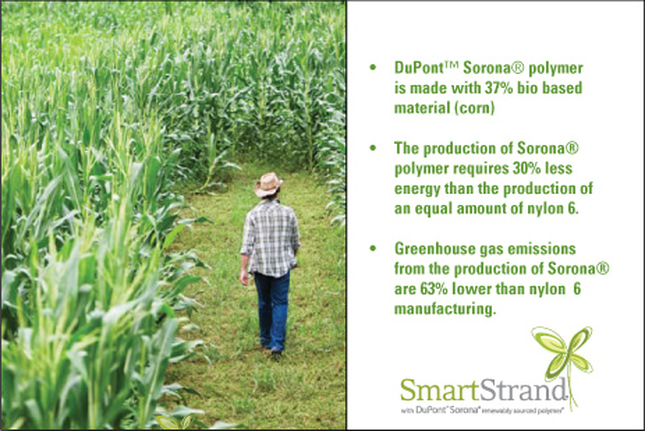 Armstrong is another manufacturer who helps out the environment by practicing sustainable forest management. They also help reduce the impact of logging practices. The majority of wood that Armstrong uses in their domestic hardwood flooring is sourced from the Appalachian hardwood region, where the growth rate is an average 2+ trees for every tree harvested. Also, their engineered hardwood flooring is certified as a low-emitting (low VOC) wood product.
Click here to see our collection of Armstrong hardwood.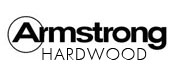 IndusParquet is another hardwood manufacturer that focuses on helping the environment. IndusParquet operates in compliance of government regulations, assuring that the natural resources used in the production of IndusParquet products are manufactured efficiently with minimum impact on the environment. The timber harvest in Brazil is strictly controlled by the government, and the harvest is limited to a maximum of eight trees per 3/4 acre. Endangered trees and trees that provide food for animals are preserved. They are not allowed to be harvested. Also, every tree that is harvested is tagged with an ID code that stays with the tree throughout the manufacturing process.
In addition, IndusParquet has adopted a zero waste policy. 100% of all the wood that enters the factory is used. IndusParquet also owns three vast reforestation plantations to help assure a sustainable resource. Make sure to look for the "Made in Brazil" mark for exotic wood flooring made to protect and preserve the environment.
Click here to see our collection of IndusParquet hardwood.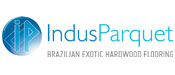 These are only a few of the manufacturers who have programs and production methods to help the environment. If you would like to know more information, please check out each manufacturer page or leave us a comment below. You can also call us at 1-800-922-5582 for more information.
I hope everyone has a wonderful World Environment Day!