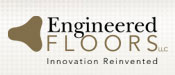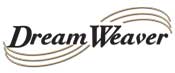 Engineered Floors and Dream Weaver create beautiful and soft carpet, and (most importantly) their carpets are very affordable! They focus on using one basic synthetic fiber to make all of their carpets. Their proprietary solution-dyed polyester carpet fiber called PureColor and PureSoft Cashmere. With the PureColor and PureSoft Cashmere carpet fiber, the color is in every part of the fiber. Many other carpets just have the color on the surface of the carpet fiber. As a result, the color can wear off or fade easily. However, with the solution-dyed PureColor and PureSoft Cashmere fiber, the color goes all the way through the fiber. That means that will not wear off or fade. In addition, this fiber takes less resources and energy to make.
PureSoft Cashmere truly lives Up to its name.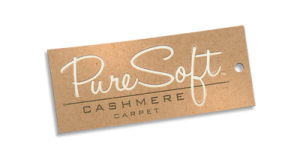 Engineered Floors and Dreamweaver use a unique fiber extrusion process to make this carpet feel as soft as a cashmere sweater. Each individual fiber is "extruded" into strands which are far finer than typical carpet fiber. Next, these fine strands are wound together with a much higher yarn content than regular carpet. The result is a fluffy, bouncy, and resilient carpet that is perfect for active families.
No Stains. No Problems.
PureColor and PureSoft Cashmere are equipped with SoilShield protection system. This helps to block soil from adhering to the carpet fibers and keeps the carpet looking new. The PureColor and PureSoft Cashmere carpets also have Limited Lifetime Fade and Limited Lifetime Stain warranty. In addition, all of the these carpets are certified Green Label Plus by the Carpet and Rug Institute.

Carpets from Engineered Floors and Dream Weaver will add beauty and value to your home for years. Furthermore, you will not have to stress about mud or spills ruining your carpet. The protection provided by the solution-dyed PureColor and PureSoft Cashmere carpet fibers is truly amazing. Best of all, these beautiful, durable, and soft carpets are available at America's Source for wholesale pricing on flooring, Carpet Express.
Click here to see our selection of Engineered Floors carpet.
Click here to see our selection of Dream Weaver carpet.