We all try to save a buck here or there.
But when it comes to flooring- it seems like most everywhere you go, there are hidden fees and mark-ups galore that keep stretching your budget.
Well, as always, we're here to help. Here are four awesome ways that you can save money when shopping online or in-store for flooring!
Check out the 'Little Guys'
You may be surprised at just how marked up the big guys are. Here's the thing- buying flooring is no different than buying groceries from the supermarket. The way I see it, you have two choices:
You could go to a more conveniently located '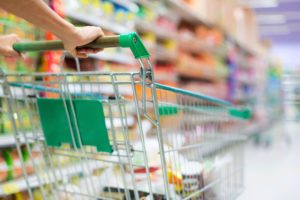 Big Guy', maybe get a small discount and have to begrudgingly choose from an overwhelming amount of inventory without even seeing a store associate until you get to the register.
Or-
Go to a smaller grocer where you'll find incredible promotions and sales and wonderful, friendly staff that just want to make sure you have a great experience *Plus- Freshly baked bagels!*.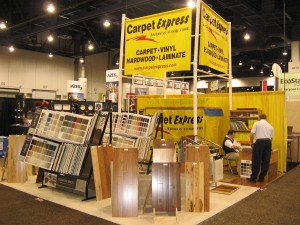 Chances are, when you realize you're out of sugar just as you've cracked the last egg for that birthday cake you're making- you head straight for the Big Guys while still in your pajamas because they're open at 11:52pm on a Sunday. But when you are planning out your weekly shopping list, you probably compare prices and sale fliers from several smaller grocers to make sure you get the best price.
When you buy flooring from the 'little guys' like Carpet Express– you get the little guy experience. Amazing customer service, willingness to help, personalized sales, and incredible, unbeatable prices.
Give them a call!
What happens when you take a break from  clicking through those thumbnails of carpet and call that phone number at the top of the screen?
You get to talk to some pretty awesome people. You'll also probably save a pretty penny. Speaking with someone will give you some great insight into the world of flooring.
There's a lot of flooring options out there. Let them help you navigate through the dismal caverns of shag, out of the cracked, stained, and unstuck peel-and-sticks, and into the light- gleaming hallways of oak and maple.
By talking to someone, you'll also have a much better idea of what your specific project will cost you, and they may even have some incredible deals that no other retailer can touch. You just have to ask!
 Do It Yourself
DIY! DIY! There's a reason why the DIY movement has gained such momentum over the past few years. The average homeowner is loving learning how to install fixtures, paint, and do whole house remodels. Yes it is a lot of hard work, but the pay off is worth it.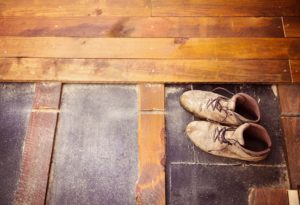 Luckily, there are tons of resources out there and just know that you're not alone in your endeavors. One website estimated that carpet installation and materials would be approximately 37% higher if you chose to have it installed rather than doing it yourself.* Let me reiterate. You may pay thirty seven percent more money to have someone else do it for you. And just as a head's up, that 'Free Installation' that the big guys offered.. it's not free. Not by a long shot. You're paying for it whether you know it or not through mark-ups or special fees tacked on.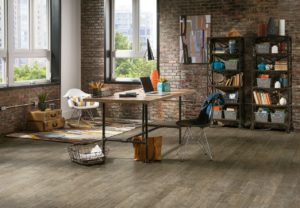 DIY not for you? It's ok. Check out Home Advisor, Yelp and other websites that are dedicated to giving you non-biased reviews on handymen and companies in your area. You'll find the help you need and you're also helping to support local business- yay you!
Look for retailer brands
Let's go back to that Supermarket comparison. When you go to the store, you may purchase the so-called "generic brands" to save a few cents here or there. But those cents add up and pretty soon, you're living the store-brand life, and swimming in those extra coins, Scrooge McDuck Style.
*Carpet Express does not condone diving head first into a cartoon pile of gold coins*
Take for example, The Showcase Collection available exclusively from Carpet Express. Same green certifications as the other brands, same amazing quality fibers, same color schemes. For some inspiration, check out some of the images below..
Let us know if these tips helped you in your quest for the perfect floor for less!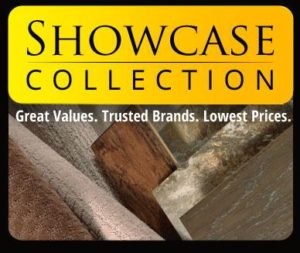 Whenever you're ready, give us a call. We're here to help. We are Carpet Express.
*Estimated DIY costs- http://www.diyornot.com/Project.aspx?ndx2=8&Rcd=22