Metroflor's New LVT Collection at TISE 2018
At the 2018 International Surface Event in Las Vegas, Nevada, Metroflor will be showcasing their new collection Engage Genesis. The new collection features on-trend narrower, longer, wider-width, and multi-length plank formats. Also, this collection features a new "painted" accent bevel that heightens the look of the product.
The Engage Genesis collection has three different products: the 1200 ML, the 2000 XL, and the 2000T. Each product in the collection has the revolutionary ISOCORE technology. The ISOCORE technology provides rigidity, strength, and dimensional stability. ISOCORE technology is an extruded, closed-cell PVC structural core.
The products in this collection also click lock together because of the locking technologies from Unilin and Valinge. In addition, this product is easy to install, waterproof, and provides sound insulating qualities. The products in the Engage Genesis collection are available in 8, 12, and 20 mil wear layers.
Below are images of the features and structure of the Engage Genesis products: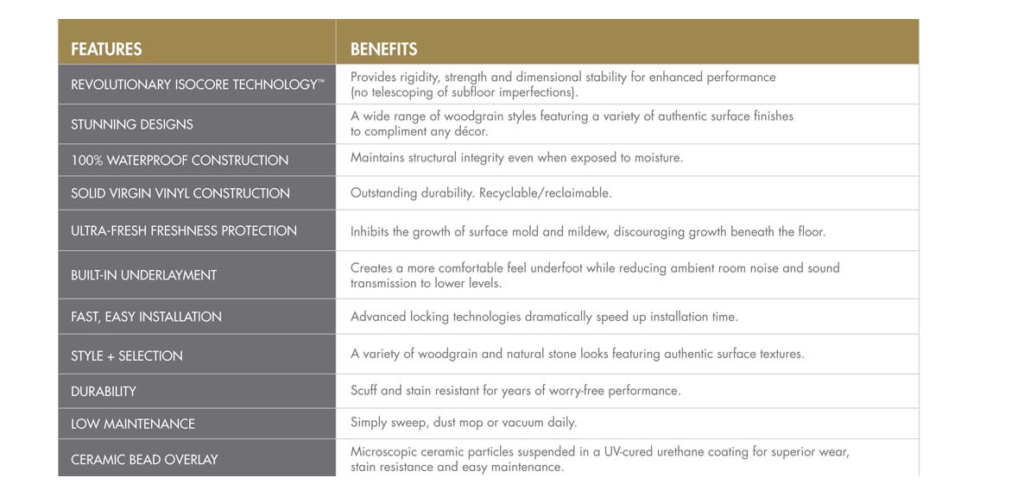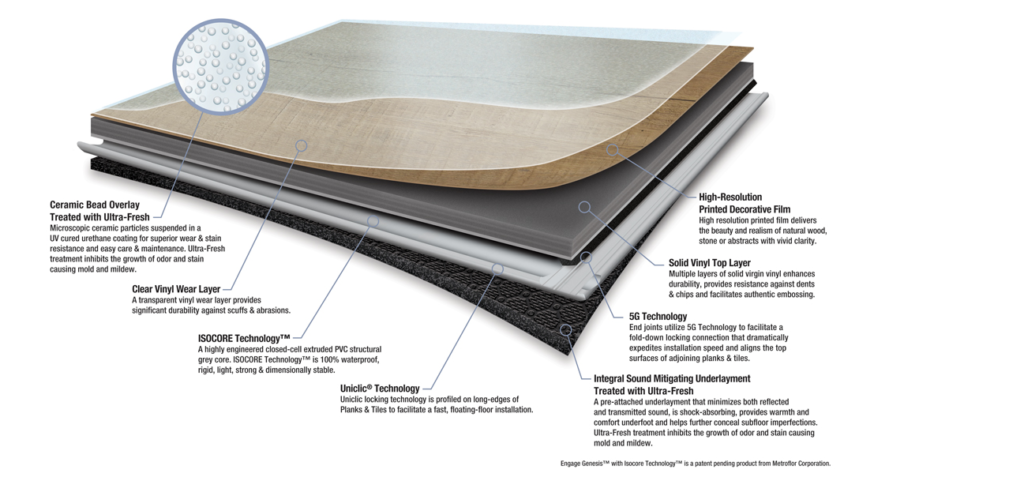 Check out our collection of Metroflor luxury vinyl tile.